After several years of dating, my boyfriend finally proposed to me last year. Tom caught me by complete surprise with his proposal but of course I said yes, and we got started on planning the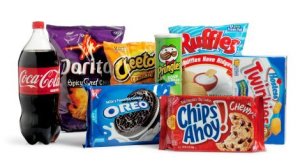 wedding. It was the first marriage of any of our siblings and both of our parents were really excited to help us plan and pay for the celebration. I could not have asked for a better future husband or in-laws, and the entire wedding planning process went about as smoothly as it possible could have gone. About a month ago, just a couple of weeks before the wedding, Tom and I were still talking about potential gifts for our wedding party but everything else had been narrowed down and paid for.
I ended up deciding to go with jewelry for my bridesmaids and bought the jewelry myself, but left him to figure out what he wanted to do about his groomsmen. He said he had a couple of different ideas but about a week before the wedding when I pressed him about what he had decided, he said he still had not made a decision. I decided to take into in my own hands at that point and start looking for something I would be able to get for them in the meantime, so they at least had something. I had only ever really shopped for one boyfriend, so I had no idea what to get in terms of care packages for men, and I wanted something more thoughtful than just alcohol or flasks.
After some internet searching and asking around, I came across guys essential care packages, which allowed me to pick and choose what each guy would receive and how frequently. I decided to go ahead and do it and put it in the order with www.guysessentials.com in order to make sure the first delivery arrived right before the wedding. With less than a week's notice, I could only cross my fingers and hope for the best at this point. I knew my fiancé would come up with something else as well but I wanted to be sure they absolutely had something in hand, and the products seemed to be nice enough and useful for any guy to receive.
Ultimately the wedding went off without a hitch, and we were able to present our respective bridal parties with their gifts the morning of the wedding. Tom had gotten them a couple of other last minutes items to supplement the care packages I picked out, but we never told the guys that it was me who ordered those. Either way we feel like our bridal party understood that they were appreciated and at least I enjoyed picking out gifts. Shopping for other people has always been a favorite thing of mine to do, and secretly I was pleased I was able to play a role in his groomsmen gifts. I also plan to keep the care package idea in mind for any future gifts I need to get for any of the other men in my life.